#ANNYcosmetics
Vielen Dank an
ANNY
für diese Testprodukte! ♥
Vor einiger Zeit gab es von ANNY ein Gewinnspiel, bei dem man seinen eigenen Street-Look hochladen konnte. Auch ich habe an dieser Aktion teilgenommen und ein paar meiner Looks hochgeladen. Für den Hauptpreis hat es zwar nicht gereicht, aber dennoch wurde ich mit drei fantastischen Farben belohnt: #329 a part of you, #225 lilac powder und #170 crazy flamingo.
Ich selber habe bereits einige ANNY-Nuancen ausprobiert und bin immer wieder von den fantastischen Lacken begeistert. So auch diesmal. Die ANNY-Lacke kommen in einer extrem schnelltrocknenden Textur, die sich perfekt für Naturnägel, aber auch Tips eignet. Der Nagellack bietet dabei eine besonders hohe Deckkraft und bereits nach ein oder zwei Schichten Auftrag erstrahlen die Nägel vollständig im neuen und aufgetragenen Farbton.
Die drei Töne sind wundervoll. Das crazy flamingo hat einen orange-pinken Stich, der absolut perfekt zum Sommer passt. Lilac Powder hat einen ganz zarten, einfachen, schlichten und eleganten Farbton, der sich zu vielem kombinieren lässt. Auch eine wundervolle Sommerfarbe. A part of you ist ein wunderschöner Metallic-Lack, der eine intensive und stark reflektierende Farbe hat. Das beste an diesem Lack finde ich ist, dass er keine lästigen Streifen zieht. Das ist bei vielen Metallic-Lacken so, bei diesem jedoch nicht. Man hat einen schönen und durchgehenden Farbton, der wie frisch aus dem Salon aussieht.
Alle drei Farben trocknen besonders schnell, auf Tips/Verlängerungen aber noch viel, viel schneller. Außerdem haben Sie eine starke Haltbarkeit. Den Boden schrubben halten Sie zwar nicht aus, aber im normalen Alltag, hält der Lack gerne ein paar Tage aus. Erfreuen konnte ich mich mehr als eine Woche lang an der Farbe, ohne dass Sie abgenutzt wurde.
Alles in allem einfach fantastisch schöne Lacke.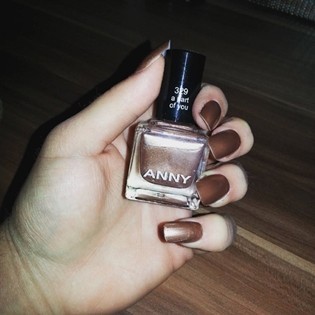 Inhaltsstoffe nach INCI-Deklaration
Keine genauen Angaben.
Nicht empfohlene Inhaltsstoffe
–
Geeignet für
Hand- und Fußnägel.